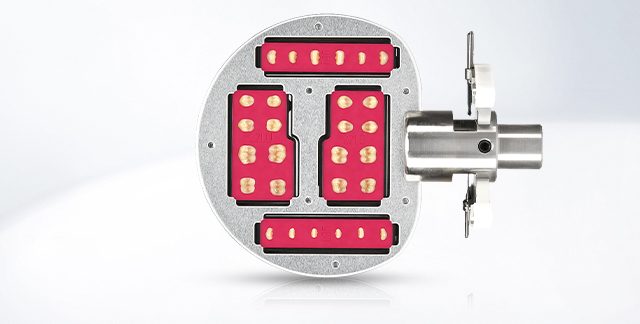 VITAPAN EXCELL DD FRAME
VITAPAN LINGOFORM DD FRAME
simple, digital reconstruction of function
individual design with appropriate concept of occlusion and skeletal class selectable
efficient full denture fabrication
through basal tooth modification by push-button based on the CAD denture design
process-secure, fully digital CAD/CAM fabrication
thanks to a coordinated material system incl. bonding solution
DD FRAME for Ceramill D-set holder system
used for CAM processing of denture teeth within a tooth frame
enables milling of the basal and circular parts of the teeth
The VITAPAN EXCELL DD FRAME and VITAPAN LINGOFORM DD FRAME denture tooth blanks are machined for the following products using the appropriate Amann Girrbach mills:


Full dentures
Partial dentures
CAD model analysis:
Analysis based on TiF with Ceramil D-flow software module
CAD denture setup:
VITA-specific coordinated design options enable
the implementing of the setup concepts: buccal, lingual, crossbite and according to Prof. Dr. A. Gerber
the incorporation of occlusal positions (normal/cross-bite)
the incorporation of all Angle bite classes
6 x VITA classical A1–D4® shades A1, A2, A3, A3.5, B3, D3
VITAPAN EXCELL DD FRAME
9 x upper anterior tooth moulds*
4 x lower anterior tooth moulds*
VITAPAN LINGOFORM DD FRAME
4 x upper posterior tooth moulds*
4 x lower posterior tooth moulds*
*) Each upper/lower set has a special frame with embedded denture teeth.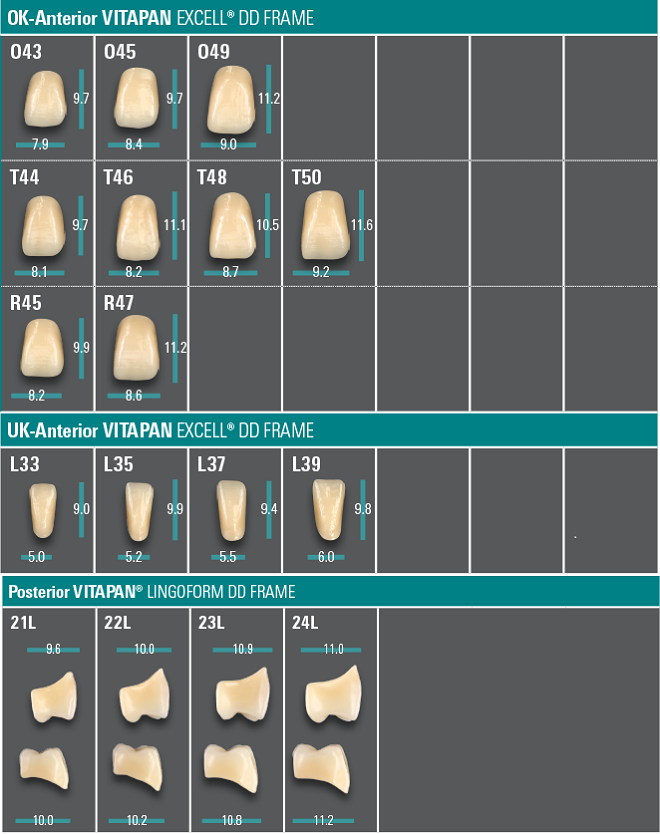 VITAVM®LC
Light-curing, microparticle composite for extraoral use with fixed and removable restorations
CAD software: Ceramill D-flow software module
CAM hardware: Ceramill Motion 2 (5X) incl. Coolstream
Scanner: Ceramill Map 300/400
Easy download for multiple documents
Download a .zip file containing all the selected files in a single step.
Simply tick the files then click here.
Register for MyVITA now
Declarations of conformity can only be accessed with MyVITA access. You can register for MyVITA by using the following link.
Register now